As platinum partners of Xero, our recommended provider for cloud accounting software, we were pleased to attend Xerocon in London recently. It gave our outsourcing team great opportunities to explore new ideas with teams from Xero, its associated apps and fellow professionals.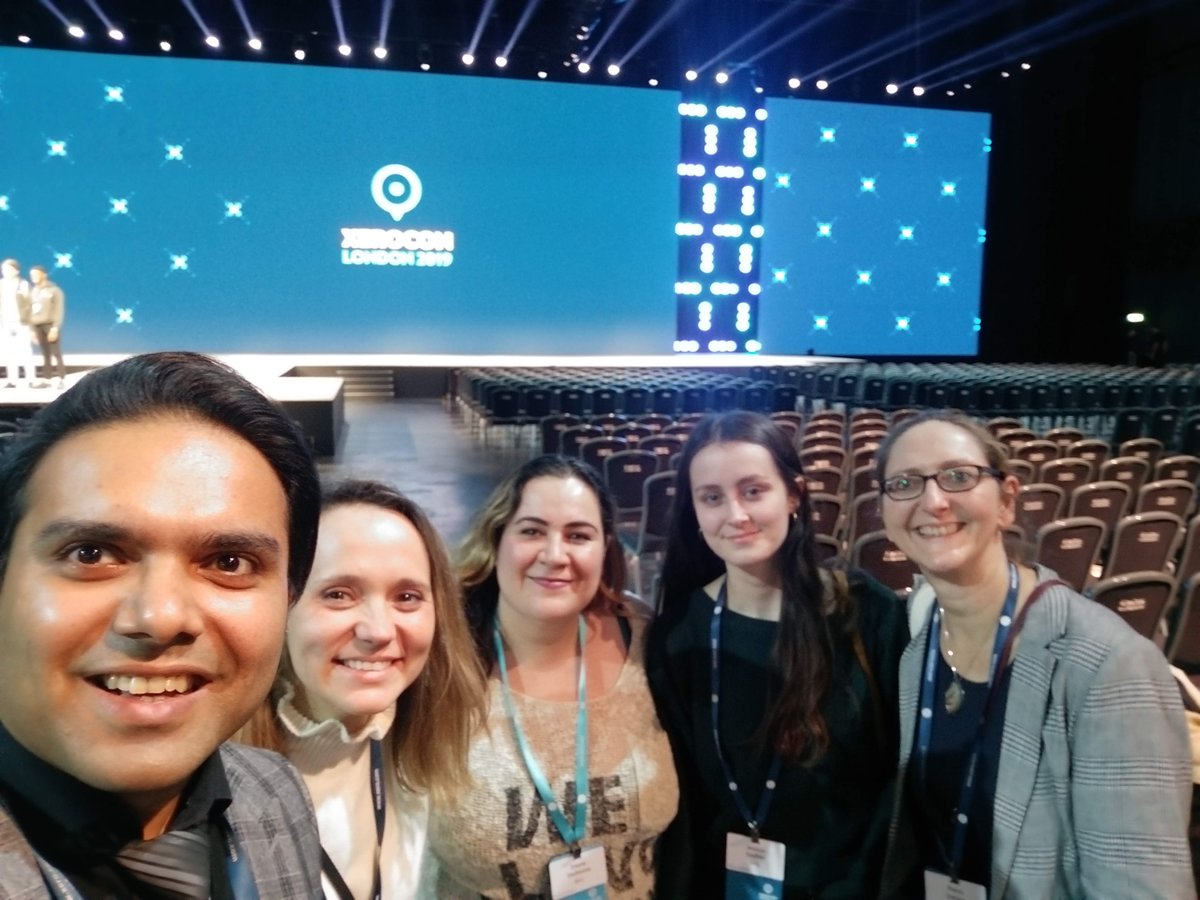 Our experiences at Xerocon helped us appreciate how dedicated Xero and the app marketplace are to addressing cashflow management – and how we as advisers can help our clients meet these challenges.
According to Xero, 28% of small businesses in the UK say managing cashflow is a key challenge. Only 50% of small businesses surveyed in September 2019 were 'cashflow positive'.
If you're among the businesses who would like cashflow to be easier to manage, here are our recommendations for clients. We've written these with Xero in mind but even if you use another system, some of these ideas are worth exploring with your software supplier or as part of an internal review of best practice.
Our top three: a basis for cashflow management
1. Set up Xero bank feeds to all the business bank accounts so that transactions get imported into Xero and reconciled automatically with the use of bank rules. Also add Savings + Current Account + Credit Card balances. Why wait for your bank statements in the post or log in into several platforms when you could see them all on your dashboard in Xero?
2. Use an invoice processing app like Receipt Bank or Datamolino. For clients who use our outsourcing services, this means sending in Sales and Purchase invoices to Datamolino as you go along, daily. Doing this will:
Reduce manual entries
Improve the completeness of your records
Allow you to easily match these against your bank transactions
That in turn will have a tremendous impact on your quarterly cashflow by:
Improving control of unpaid sales and purchase invoices
Avoiding duplicate payments or calls from suppliers chasing you
Allow correct VAT calculations
3. Use an invoice processing or expense app for all those small receipts for payments made from a personal bank or credit card. For our outsourcing clients with several employees, we use a personal folder in Datamolino or Xero Expenses for companies. This improves the accuracy of the reimbursements back to the director and employees. It also separates business from personal expenses to avoid unwanted attention from HMRC.
Those top three are the foundation of good cashflow management. The more frequently you process that information, the more accurately will you be able to determine what you actually receive and pay, and to start making projections.
While there are many cashflow reporting apps available, we were excited to hear that Xero will be launching its own short-term cashflow app. By following our top three steps, you'll be ready to make the most of that app when it's released in early 2020.
Employee expenses and supplier payments
4. At Xerocon we met representatives from a number of new 'challenger' banks and card suppliers. Some of them are well worth a look.
Which one is best for you will depend on your business. Cards like Receipt Bank, Expensify, Soldo or Pleo are particularly useful for companies with several employees as these force employees to attach receipts and help with their analyses.
This will enable credit card transactions to be reconciled more quickly in Xero, so that you have an up-to-date view of expenses incurred. It will also increase your ability to include these expenses as tax-allowable expenses, reducing situations where expenses with missing receipts are disallowed and added back to the profits instead, resulting in higher corporation tax.
5. We recommend you use the new TransferWise integration in Xero to make payments to your suppliers quicker and smoother. It can be used no matter which bank you are with.
For frequent bookkeeping, we would recommend following Steps 1-4 above first.
Here's how it works:
Xero will show the Aged Payables report for the bills that are truly outstanding
You can select the bills that you would like to pay directly in Xero via the connection with TransferWise
Payment will be made to TransferWise account and TransferWise will directly pay the suppliers
You can then send remittance advice to suppliers and Xero will match this payment once the bank feed is imported
TransferWise has instructions for connecting a TransferWise account to a Xero account. You're also welcome to talk to us and we'll guide you through the process.
Payments to you
But what about your debtors? How can you get paid more quickly? According to Xero in September 2019, small businesses in the UK wait an average of 39 days for an invoice to be paid. Xero can help you with that too.
6. Ask your customers to make Direct Debit payments via GoCardless or Stripe integration in Xero, even for one-off payments. This will ensure you get paid quickly and directly. It will also update your Receivables report in Xero, meaning less time chasing your customers and more time growing your business.
7. Because some customers will always need reminding, set up Xero's reminder and statement function and let Xero nudge them. A reliable way of improving your cash collection.
These seven steps will help to show your suppliers and customers and employees (plus shareholders and directors) that you are in control of your cashflow. That in turn will help you to retain those stakeholders. With better cashflow management, you can also look forward to having a business that's in a better position to explore any investment or growth opportunities as they arise.
If you'd like help to put any of these seven steps into action for your business, our outsourcing team would be glad to support you. We can also take you a step further and help you develop budgets or forecasts. Please get in touch with your usual contact or use our enquiry form.